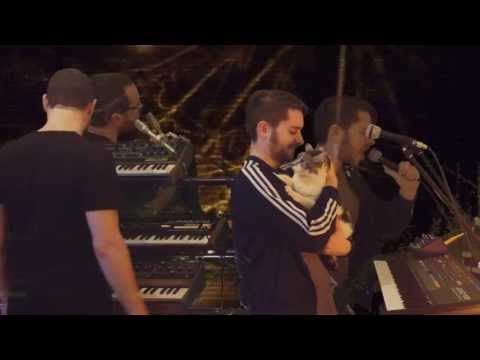 Vital Weekly review of SLR016 →
SLR016 (cassette by Second Language Records) A compilation from Australia with four bands, two of them clocking in at ten minutes and two at just under fifteen. Dark Monolith I don't think ever made it to these pages, the other bands did. Constant Light open up here with a fine piece of darker than life ambience, of humming analogue synthesizers and likewise old sound processing devices....
Vital Weekly review of 'Somnambulist'
AUTOMATING - SOMNABULIST (CDR by Second Language Records) More music by one Sasha from Melbourne. The digital version of this is released by the netlabel Wood And Wire, while Sasha has a few copies of this on CDR with a handmade package on his own Second Language Records. "Originally conceived as a demonstrative show reel for various psychoacoustic techniques as a form of data delivery and...
Listen
SLR016 cassette, featuring Constant Light, Dark... →
Crawlspace on 'Acoustic Encoding' →
Automating is the solo project of Sasha Margolis, who is based in Melbourne, though I believe he may have been traipsing through Europe for a bit there, as musicians like this are wont to do. Anyway, Margolis has a bunch of releases under his belt, but this track is taken from a new Wood & Wire digital release called Somnambulist, which you can either download for free or buy in a fancy...
TinyMixTapes on 'Somnambulist' →
Amazing Australian artist Automating (how's that for alliteration) makes screechy industrial-tinged experimental music, mixed with murky strings and plenty of drone. They also release free albums. Somnambulist consists of 18 bits of avant-garde goodness specifically designed to tickle your primary auditory cortex. With track titles like "Alpha Wave" (there's also Beta, Gamma, and Theta), "EEG...
AUTOMATING - SOMNAMBULIST
'Somnambulist' is finished. After some eighteen months of material collection, composition, and mixing; the end result is this. It's free to download here and as an extremely limited edition handmade release with covers and poetry by Stella Severain here
Listen
Automating - Soundoffsoundoffsound →
Vital Weekly review: From Melbourne, Australia we have Sasha, who works as Automating. Through bandcamp we find one album of thirteen tracks ready for download, but there is also this particular release, which lasts very close to eighty minutes, so way too long to be put on bandcamp, I should think. According to the same bandcamp, Automating uses field recordings, found sound, tape...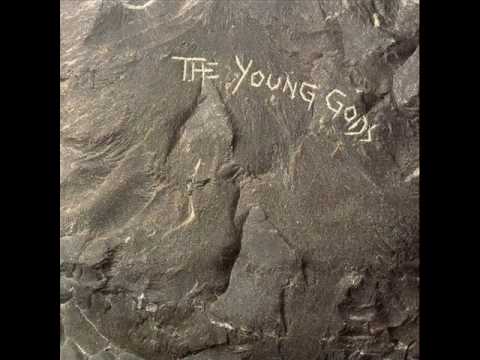 Check this out, Kunst →
"Although it seems admirable that people should seek to increase their knowledge of the world through whatever means happen to be available, the price can be too high for certain means. Certain mediums may actually be taking more from us than they are giving."
New automating Album →
'Givens' is a compilation of sorts, previously unreleased, unavailable and unappreciated tracks mixed to a continuous narrative drone and remastered by James Dean of Electric Sound Studios. Physical copies are available in unique handmade paper-based packaging. Please set the playback of the album to 'gapless' on your audio playback software. If you would like a free...
Automating Micronations Mix →
So things have been a little quiet lately, and I apologise for that. While I don't (yet) have any new music of my own to announce, here's a mix of other peoples. Enjoy!
Anonymous asked: Pretty sure you've always wanted to see me naked.. Well.. I'm feeling pretty adventurous today so go to datelink6(dot)com (switch [dot] with .) then sign up and find my profile under the username 'lolsummer69'. I hid my face in the pictures. but I want you to guess who I am and then hit me up on Facebook lol. Good luck.
Anonymous asked: Shut up and make money here articlelink4[dot]com idiot
Sasha - Confluence | constantlightduo Final...
Vital Weekly review of Constant Light
Nice review of Observations/1 and Mag - Amplitude in last week's Vital Weekly: (note it's always 'Constant Light') On one release they are called Constant Light and the other, a bit older (from january this year), its Constantlight. Constant Light, I agree, sounds better. A duo simply announced as 'S' and 'J', with a ton of equipment, all...
Sasha Margolis - Beobachter | constantlightduo ...
Handy Hand
I once shared a plate of oysters kilpatrick with this guy and the bastard ate seven of them. His new podcast is good though: http://itunes.apple.com/au/podcast/podfading/id439850542 Also we did some sound art shit with footy and stuff you can listen to / DL here: http://lukehand.posterous.com/its-more-than-a-game-mcg-installation-2010-ne
DREAMLAND RECORDINGS: DR013 - Zac Keiller & Heath... →
Excellent release that you should grab, and kick them a couple of bucks for it. dreamlandrecordings: (InPress) Initially it appears that Zac Keiller and Heath Yonaites have continued with similar drifting rumbling drones on their Damaged Lethal Harmonies (Dreamland Recordings), that is until some urgent acoustic folk action kicks in. However there is much extraneous sonic debris and…
New News (that's old) - Constant Light
As you may well be aware, Constant Light released the magnum opus 'Mag - Amplitude' a couple of months back. It's got a couple of glowing reviews, which you can peruse here: Cyclic Defrost: http://www.cyclicdefrost.com/blog/2011/05/03/constant-light-%E2%80%93-mag-amplitude-second-language/ Mess & Noise: http://messandnoise.com/releases/2000856 Drum Media:...
New News (that's old) - Automating
Well, when I promised more frequent updates, I meant it in the same way as that old idiot predicted Rapture for two days ago. As in 'not happening for ages, if at all'. Luckily for you, I'm slightly more reliable than a subset of the Christian faith, so it's time to catch up on all the news that's happened in the last couple of months. First of all, I'm in...
A release and a show... and that's it (for the...
Now: Here: http://constantlight.bandcamp.com/album/mag-amplitude Friday:
Writeup of Observations/1 →
From Chromatic Fields http://chromaticfields.blogspot.com/
DREAMLAND RADIO: Constant Light - Observations/1 →
dreamlandrecordings: Constant Light – "Observations/1" Second Language Records Constant Light are a duo comprising James Dean (no it is not a coincidence) and Sasha Margolis; operator of Second Language Records and one of the hardest working musical pariahs in Melbourne. Having been active for a…
And now we enter... end game
Well, it's been a fair while between drinks. Metaphorically of course. First of all, the new Constant Light release has dropped. It's over seventy minutes of shimmery droney goodness, looks like this and is available here It will also be available at the second of Iceage Productions 'Shape of Sound - Volume 1' launch which looks to be a cracker and takes place this...
Australia's World Cup 2022 bid
Or 'I'm so fucking ashamed to be Australian right now' So we're all on the same page: 0.03 - Kangaroo appears. Looks far less convincing than http://www.imdb.com/title/tt0257568/ 0.07 - Kangaroo puts the World Cup in its pouch. Going to have to assume it's a female 'roo then 0.21 - The leader of our country demonstrates she's completely unable to...
Live shows, links, new releases, relocations
A huge chunk of everything has just happened all at once, so let me try and break it down into some sort of digestible format. First of all, Automating opens a show featuring The Losers, Sleep Debt (from NSW) and Smack Ballads. It's in Ripponlea, so make it if you can, but if you can't I suggest checking out what's on at the Gasometer pub. Details last.fm event facebook...
Reichmix, Vacant Valley
Constant Light have remixed Steve Reich. Please have a listen and and vote it up! In blog news, label Vacant Valley has an excellent one located here. Check it out!
Matt Middleton of NZ's take on the Melbourne music...
Matt was very recently here on a tour with his band (The Aesthetics) and solo (Crude). I recommend check out the summation of his experiences on his blog, written in an excellent stream-of-consciousness narrative. Part One Part Two Part Three Here's a snippet of the section relating (predictably) to Automating and our discussion about increased crossing of the Tasman. Automating began...
Constant Light live
Some live recordings from the recent 'Dronestock' festival, as well as the set from the Builders Arms, are available for free download here http://constantlight.bandcamp.com/album/live-at-dronestock Also from the Builders' show. CL joining Shane Fahey and Michael Tee to perform A Cloakroom Assembly's 'Time Machines'
Big thanks
to Evan Carr and his show 'The Art of BLEEP!' on PBSfm last night for some great shoutouts to Spitfire Parade and Second Language Records. Audio is streamable here in case you missed it.
Spitfire Parade's 'Death on the Eastern' reviewed →
Only seven months after release, but hey it's a goodun.
New cassette, launch for Automating
A new Automating split cassette is finished, with local Melbourne musician Penguins Listen and buy here Come to the launch!
Welcome to the first post under the new regime!
Proof that I can run a business better than this country can run a government, New Clothes For The New World is now the official blog of Second Language Records (and vaguely related crap) To celebrate, SLR is pleased to offer the recent Constant Light EP 'challenge-dechallenge-rechallenge' for FREE download! Everyone who paid for the digital copy will be sent a physical copy gratis as...